WCGS Officer Biographies..We're Just Regular Folks..Just Like Yourselves
President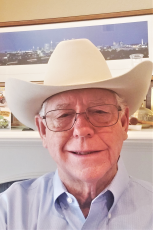 Paul Richard Chamberlain, Member # 460
, a life member, was born in Dallas, Texas, and grew up in the small rural town of Wolfe City, Texas. I am a Vietnam Era veteran serving four years in the United States Air Force assigned to the Air Force's Strategic Air Command (SAC). After the military, I worked in the natural gas industry for over 32 years. After retiring from the gas industry I accepted a position as assistant commissioner of human resources for Georgia. The Texas Gas Association presented me with the 'Life Member Award' and I was the recipient of the Southern Gas Association's CTN's vision award in the innovation of distance learning technology. CTN is a subscriber managed network providing live distant learning in over 30 states. We currently live in Conroe, Texas, a town 60 miles from Houston. I have been married for 53 years to Paula Sue Crowell. We have two sons, Stephen & Justin, and five grandchildren. In retirement, I raise Boer goats and Angus cattle with my son Stephen and three grandchildren. An avid gardener and past Administrative Board Member, Montgomery County Senior Garden. I have spent 30 years researching our family history, currently on my 2nd term as President of the WCGS and member of the Montgomery County Genealogical and Historical Society, National Genealogical Society, and the Texas State Genealogical Society. The earliest known ancestor is Henry the blacksmith. I am immensely proud to be a part of the World Chamberlain Genealogical Society (WCGS)
Vice President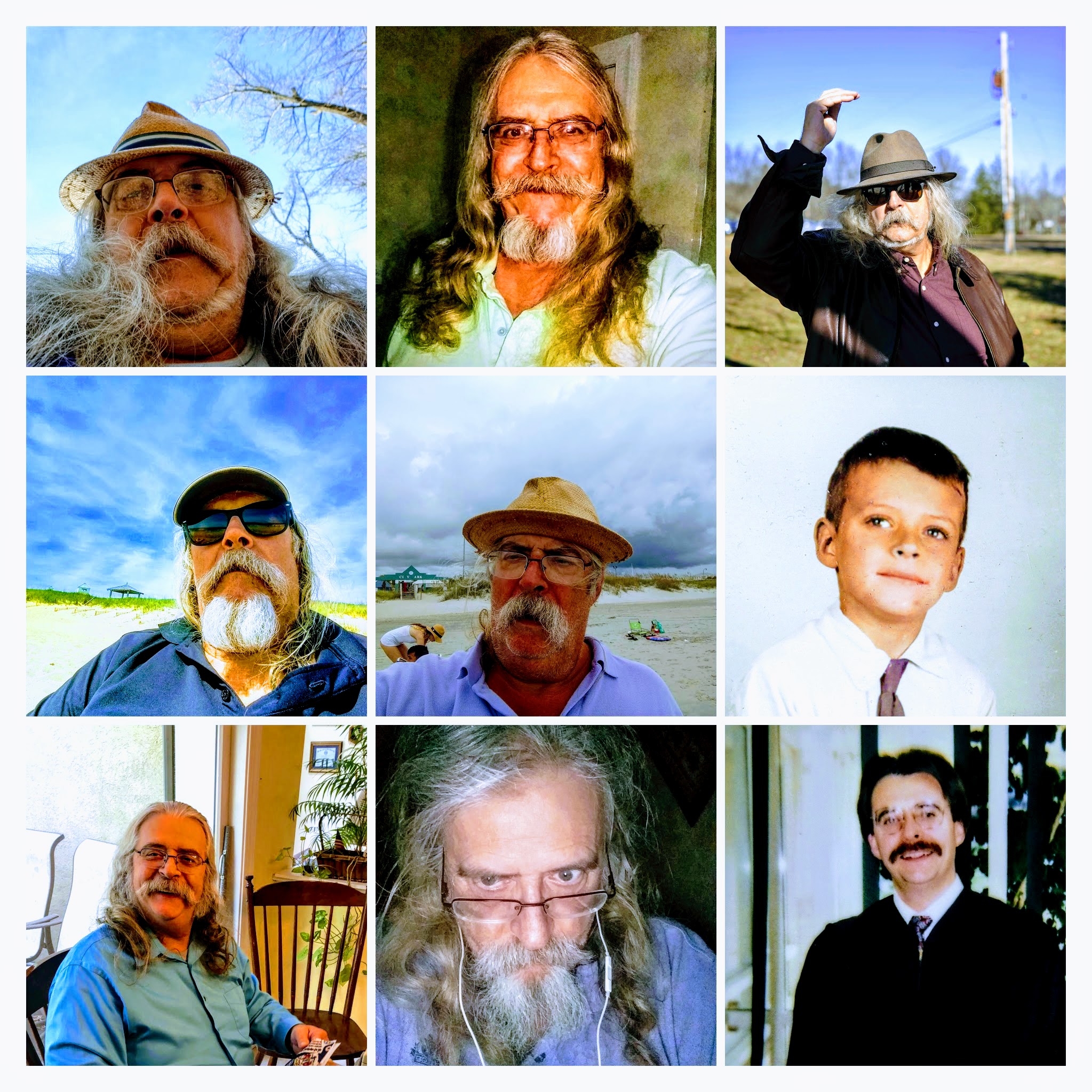 David Lawrence Chamberlain, Member # 485
Born and raised in Orangeville, a small town in north central Pennsylvania. Lived in England, smack dab on the rocky cliffs near Trebetherick, Cornwall. We currently live in southeast Pennsylvania, near Philadelphia, and have a summer campground back on the family farm in Orangeville. Growing up, in the olden times when people could gather in groups and mingle, we grew, picked, and sold the best, fresh strawberries east of the Mississippi. After my first stint at college (4 total), I worked at various jobs including construction, printing press operator, peace activist (my long-ago grandfather, John the Quaker sympathizer, would have approved, I think.), literature manager for AFSC, painter, adventurer, computer scientist, pharmaceutical clinical trial consultant and, when necessary, jack of all trades, now retired. Fun Facts: Guitar player, scuba diver, photographer, treasure (junk) collector and daydreamer. Married to Tomasina (1983) and we have two children, James and Laura. Earliest known ancestor is Henry Chamberlain the blacksmith and the Henry descendant line to me is: Henry the blacksmith, John, Henry, John, Lewis, John, Joseph, Isaac, Silas, Ira, Robert, David (that is me).
Corresponding Secretary

Pat Sugg, Member # 317
I am...
Treasurer

Theadore J. Chamberlain, Member # 004
I am...
Trustee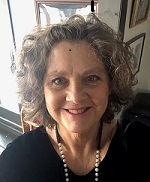 Jane Kelley, Member # 478
I was born in Pontiac, Michigan and currently live in Bloomfield Township, Michigan. Always working in healthcare, originally as a nurse and then returning to school to become a Clinical Psychologist. Recently retired, and spending time outside walking and doing seasonal gardening. I also do watercolor painting. Married with 2 step daughters who live in South Carolina, a daughter who lives in the Hudson Valley NY and a son who lives in Michigan. My interest in genealogy stems from my father's interest in researching his background. Looking into my mom's Chamberlain ancestors led to a brick wall at my 3rd great grandfather, Philonzo Chamberlain. Cousins who submitted DNA connect me to the immigrant ancestor, Richard of Braintree. I am attempting to solve my brick wall using autosomal DNA relationships.
Trustee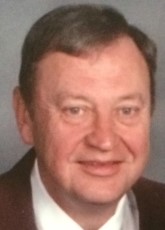 Larry Joseph Chamberlain, Member # 504
I was raised in the village of Trenton, Ohio. Upon graduating from Trenton High School, I entered Eastern Kentucky University and completed my bachelor's degree. Soon after college I found myself in the United States Army. Although my military occupation was infantry, I ended up in a finance company with the 8th Infantry Division in Germany. After my military obligation was fulfilled, I obtained employment with the City of Middletown, OH in the Personnel Department. It was during this time that I met the love of my life, Marilyn Ann Brewer. We soon married and started a family that now includes three daughters, three sons-in-law, and two grandsons. After five years of employment with the City of Middletown, I became employed by the General Services Administration of the United States Government. I was employed as a Property Manager/Contracting Officer and I retired after thirty years of being employed in my dream job. In my 37 years of government service, I have had the good fortune to work with people of all trades and positions which include my favorite federal judges. I am a 32nd degree Mason and a Legion of Honor member of the Syrian Shrine organization. I am also a member of the American Legion and the VFW. My wife and I are members of the First Christian Church of Middletown, OH. I have traced my ancestry back to Samuel Chamberlain, who was born in 1780 in New Jersey. He lived in Mount Holly, NJ and moved to Lebanon, OH around 1810. Samuel and his son Lewis were wagon and carriage makers by trade. Samuel died on June 22, 1863 and is buried in Lebanon, OH. In retirement, Marilyn and I divide our time between Monroe, OH and Lake Wales, FL.
Trustee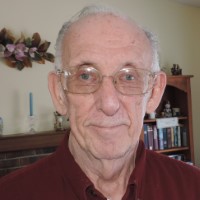 Charles W. Chamberlain (Chuck), Member # 452
I was born in Detroit, Michigan and because of health problems we moved to Redford Township (the biggest little township in the world). I graduated from Lee M. Thurston High School and then went to Wayne State University. I played the trumpet in high school and at Wayne State. While at Wayne State I also joined the Glee Club. We toured eleven countries in Europe and competed in the International Glee Club competition. Even though I am partial to Wayne State I have also been partial to Michigan State University because back in the early 20th century, when it was known as Michigan Agricultural College, both my maternal grandmother and my father attended there. After college, I went into the insurance industry and ultimately became a multiple lines underwriter. I now have my insurance licenses for all lines of coverage. I enjoy music and have played with the Meridian Community Band for 24 years. My other interests include traditional archery (I have made my own arrows) and photography (I had my own studio where I did family portraits, weddings and commercial photography). I also like to go fishing, hunting, camping and do target practice. While living in Detroit I didn't know of any other Chamberlains other than my cousins. However, when we moved to Ingham County I discovered that my Chamberlain/Sprague family was from Charlotte and Vermontville in Eaton County. I began to get interested in genealogy and joined the Eaton County Genealogical Society. I was elected Vice President and ultimately President of the Society. After doing the DNA test I discovered that my family initially came from England and settled in Massachusetts. The blood line showed that the paternal father was William. I joined the WCGS in October 2011 and was drafted into the position of Trustee. It has been very interesting and I've learned quite a bit, especially in filling out my family tree. The WCGS is a great group of people who are interesting, fun and educational.